Shopping Cart
Your Cart is Empty
Thank you for your business!
You should be receiving an order confirmation from Paypal shortly.
Exit Shopping Cart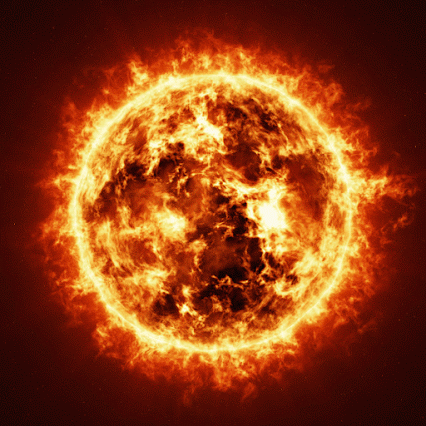 " Here comes the Sun...." The Beatles
OPEN
OPEN
OPEN
Bruce
Kareen
OPEN
Michael
OPEN
Randy
Carmen
Ron
Russ
Don
OPEN
May 27, 2022
June 3, 2022
June 10, 2022
June 17, 2022
June 24, 2022
July 1, 2022
July 8, 2022
July 15, 2022
July 22, 2022
July 29, 2022
August 5, 2022
August 12, 2022
August 19, 2022
August 26, 2022
June 3, 2022
June 10, 2022
June 17, 2022
June 24, 2022
July 1, 2022
July 8, 2022
July 15, 2022
July 22, 2022
July 29, 2022
August 5, 2022
August 12, 2022
August19, 2022
August 26, 2022
September 2, 2022
-----------------------------------------------------------------------------------------------------
This seems to be working each year, and I think it will work each year, however if any of you have any other ideas, holler, (but not too loud).
I will be emailing the names and dates and sending snail mail out to all, so that we are all on the same page.
I think everyone had a good time at the lake this summer, and hopefully will in the off season as well.
O.K., here?s the story:
Let?s have a plan for those who may want to be at the lake between Labor Day and Memorial Day. Who do we contact? How does this work?
What seems to be the most logical, fair, and appropriate way of doing this is to assign dates to each of us, that would be reserved for that person and family. Remember this is EXACTLY like the schedule for the summertime. If a time is reserved for you, the rest of us are to respect that reservation, and not just show up. Many of those weeks, even though they are reserved for a certain family, may not be utilized by those that it is reserved for. HOWEVER, we still must respect that it is reserved for those people and give them their privacy.
Because it will not be used all the time, the correct procedure for going to the lake at times that are not reserved for you, would be to consult the schedule, and contact the person who has it for that day or those days, and see if it is free, or if the person that it is assigned to is going to be using it. The person assigned to those dates would be prioritized to use it during the reserved time frame, however, if someone else wanted to use it, say on a Saturday night, or Tuesday evening, they would have someone to contact to see if it was free and could trade times or get the OK to be there. Again, we should respect the time set aside for each of us, and respect the privacy just like in the summer. As in the summer, on those weeks that are open, anyone is invited to take advantage of the lake, but it is limited to family members only. Guests of our families are certainly able to be there during our scheduled times, but because others of us may be there, and it may be a little uncomfortable to spend time with strangers, it should be limited to family unless there is prior agreement with those being there during the open times. Also as a matter of review, during the open weeks, it is available for any and all of us siblings, and any of our children if we the parents are present. Unless there is agreement of those who may be out for an open week, the open weeks are not intended for our children by themselves.
Sounds good so far?
Now, how to determine the dates as far as whom, when, and why.
It would be most advantageous to have the date right after Labor Day and right before Memorial Day, right? I imagine that is when the weather would be the mildest, so as we have already in place an order for choosing dates in the summer, we would just use that order to continue through the fall, winter, and spring. Whoever was the number one pick in the summer would have the first week after Labor Day: the number two pick would have the second week, etc. Then after the first eight weeks we would again do the same rotation for two week intervals, and then the eight weeks prior to Memorial Day would be in the same order, so that the person with the eighth pick would actually have the week before Memorial Day, when weather is again hopefully mild. The person with the first pick would have reservations for the eighth week before Memorial Day weekend. This would mean that everyone would rotate each year, and have at one time or another, the time closest to Labor Day, and also at another time (eight years later, closest to Memorial Day weekend. Time frames remain from Friday noon to Friday noon.
The least desirable dates are probably in early January, so the week or so after Christmas and New Years would be open to all to allow this work up to Memorial Day for an orderly schedule that would pretty much stay the same and could just be plugged into for future use.
Remember, most of us will, in all likelihood, not use all of the reserved times that are scheduled for us, but if someone does want to be there, contact the person who has that time, do not just show up. This should be just as with the summer schedule. This works as long as we respect each others time and privacy. Rules apply for cleaning, if you are there for a week or just an afternoon, it is expected to be totally clean for the next person. I would think we would be required to take care of our own trash.
So much for the concept: I think it allows total use fairly, and avoids stepping on anyone?s toes, so to speak.
In addition to Labor Day weekend and Memorial Day weekend, the Christmas time and New Years time weekends are open to all.
If anyone has questions, additional ideas, or provocative pictures to add to this, let me know.
Peace and Out,
Michael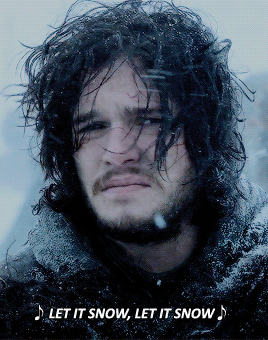 2022-2023 FALL / WINTER SCHEDULE
KAREEN
________________________________________________________________________________________________________________________
BRUCE
OPEN LDAY
CARMEN
RANDY
MICHAEL
RON
RUSS
DON
KAREEN
BRUCE
CARMEN
CARMEN
RANDY
RANDY
MICHAEL
MICHAEL
OPEN
OPEN
RON
RON
RUSS
RUSS
DON
DON
KAREEN
KAREEN
BRUCE
BRUCE
CARMEN
RANDY
MICHAEL
RON
RUSS
DON
KAREEN
BRUCE
OPEN
OPEN
OPEN
OPEN M DY
September 2, 2021
September 09, 2021
September 16, 2021
September 23, 2021
September 30, 2021
October 7, 2021
October 14, 2021
October 21, 2021
October 28, 2021
November 4, 2021
November 11, 2021
November 18, 2021
November 25, 2021
December 2, 2021
December 09, 2021
December 16, 2021
December 23, 2021
December 30, 2021
January 6, 2022
January 13, 2022
January 20, 2022
January 27, 2022
February 3, 2022
February 10, 2022
February 17, 2022
February 24, 2022
March 3, 2022
March 10, 2022
March 17, 2022
March 24, 2022
March 31, 2022
April 7, 2022
April 14, 2022
April 21, 2022
April 28, 2022
May 5, 2022
May 12, 2022
May 21, 2022
May 28, 2022
September 09, 2022
September 16, 2022
September 23, 2022
September 30, 2022
October 7, 2022
October 14, 2022
October 21, 2022
October 28, 2022
November 4, 2022
November 11, 2022
November 18, 2022
November 25, 2022
December 2, 2022
December 09, 2022
December 16, 2022
December 23, 2022
December 30, 2022
January 6, 2023
January 13, 2023
January 20, 2023
January 27, 2023
February 3, 2023
February 10, 2023
February 17, 2023
February 24, 2023
March 3, 2023
March 10, 2023
March 17, 2023
March 24, 2023
March 31, 2023
April 7, 2023
April 14, 2023
April 21, 2023
April 28, 2023
May 5, 2023
May 12, 2023
May 21, 2023
May 28, 2023
June 2, 2023
/